Batavia Brake Repair – Dazzos Auto Repair, Towing & Recovery – 630-761-0309
Your vehicle's brake system is its most important safety feature! Keep it in good condition with Dazzo's reliable and low cost Batavia Brake Repair. After more than 20 years in the automotive repair business, we've got the expertise to repair your car or truck's brake system – or perform new brake installation – promptly and at very affordable rates so you can get safely back on the road. Call us to set an appointment for Batavia Brake Repair at 630-761-0309 or simply bring your vehicle in to our local shop at 853 East Wilson Street in Batavia!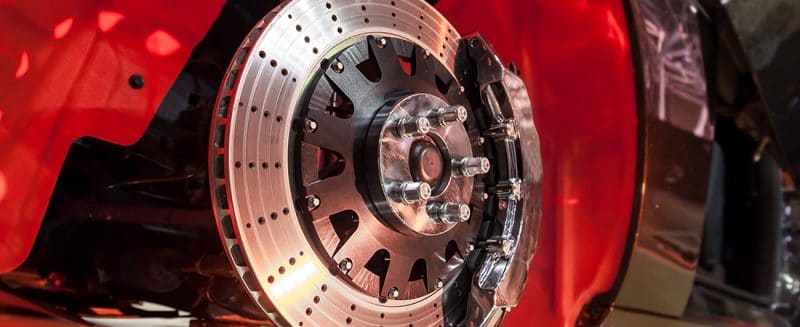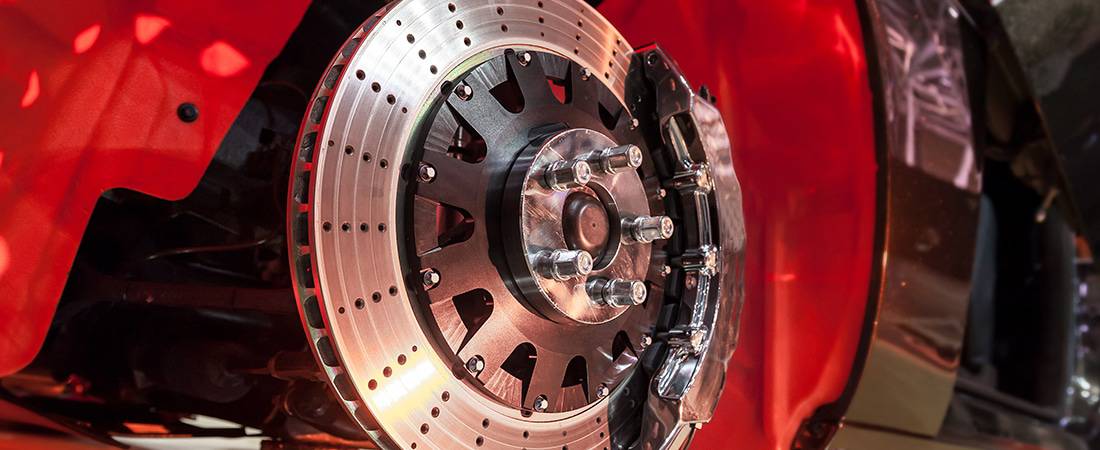 Batavia Brake Repair – Braking Basics
Like other components of your vehicle, its brake system utilizes a series of connected brake parts to work successfully and safely. The parts must all interact together to do one critical function: exert safe and exact stopping power. As soon as one or more of a system's parts become worn down or corroded, it's time for Batavia Brake Repair.
Thorough Batavia Brake Repair and Brake Inspection is Essential
Comprehensive, detailed and systematic are just a few of the terms you could use to describe our expert brake inspections. In order to identify a problem with a braking system or basically any other issue with today's complex cars and trucks, our auto service techs are trained to detect potential problems before they get worse, as well as restore worn out brakes to good order. When we finish a Batavia Brake Repair, you'll have full confidence knowing your car or truck has had excellent service and is ready to go!
Brake Inspections at Dazzo's Auto Repair, Towing & Recovery generally includes checking your vehicle's:
* Brake pads or brake shoes
* Brake calipers
* Rotors or brake drums
* Wheel cylinders
* Springs and adjusters
* Brake hoses
* Parking brake cables
* Brake fluid condition
* Wheel bearings
* Grease seals
* Master cylinder fluid change
When it comes to how frequently you should visit our shop for Batavia Brake Repair, an annual inspection provides our auto service techs an ideal opportunity to detect and conduct the essential "routine" repairs that prevent major problems from developing later. Naturally, if you are experiencing any warning signs of malfunction with your vehicle's brake systems, don't delay to bring it in to our shop! Another good idea is to take a quick look at your vehicle owner's manual to find the recommended brake inspection time intervals for your specific make and model.
Brake Pads and Rotors – Batavia Brake Repair
Brake pads are simply the components that actually make contact against the rotors. This causes the friction necessary to stop your vehicle. The rotors are directly connected to each of your vehicle's tires. To stop your vehicle, the rotors must stop rotating, which happens due to the friction produced by the brake pads.
Calipers and Brake Hoses – Batavia Brake Repair
The calipers apply pressure which activates the brake pads into making contact with the rotors. Calipers need brake fluid to function properly. When you press downwards on your vehicle's brake pedal, the brake fluid in the system circulates through the brake hoses to each caliper. The calipers then put the brake pads into action.
Brake Fluid – Batavia Brake Repair
Brake fluid is an important factor required to make your brakes function properly. When pressure is applied on your vehicle's brake fluid lines, it distributes energy to the brake parts which enables them to do the very important function of safely bringing your vehicle to a stop. If your vehicle is leaking brake fluid leak – or has none at all – it will take much longer to stop and be unsafe to drive.
Our auto service techs have the expertise, skills and up-to-date training required for expert Batavia Brake Repair along with our complete line of services for cars and light trucks. Call us or stop by to schedule your next vehicle service appointment today!
Anti-Lock Braking Systems – Batavia Brake Repair
They've become so commonplace that it's easy to forget that anti-lock braking systems (ABS) have only been mandated in new vehicles by the National Highway Transportation Safety Administration since 2013. An ABS system is basically a safety anti-skid brake system used on cars, motorcycles, trucks and buses that function by preventing the wheels from locking up when the brakes are applied by keeping traction with road surfaces.
Features and Benefits of Anti-Locking Brake Systems
Anti-lock brakes come as a standard feature with most contemporary vehicles – and with very good reason. In general terms, anti-lock brakes are very beneficial. They give the motorist more stability and prevent the vehicle from spinning out of control. This is particularly true on wet or slippery road surfaces. With regards to current vehicle safety features, anti-lock braking systems are one of the most important. With that in mind, there are a handful of possible disadvantages to be conscious of. On this page, we'll list the essential ABS advantages but also take note of its minor disadvantages.
The main benefits of anti-lock braking systems include:
Greater stopping capability, particularly on ice. ABS technological innovation substantially reduces the risk of your wheels locking up and causing your vehicle to skid in slippery conditions. It's certainly no exaggeration to state that this can be life-saving in its capacity to help motorists maintain control and steer out of possibly hazardous situations.
Lowered insurance rates. Vehicles that are equipped with ABS technology can help keep your vehicle insurance payments down because industry research has shown them to be so effective in reducing the risk of accidents.
Increased resale value. ABS technology boosts the value of your vehicle! In fact, considering that the technology is so standard on today's cars and trucks, not having ABS could reduce a vehicle's resale value.
Better traction control. Anti-lock braking systems share a number of the same fundamental infrastructure as advanced traction control technology, making it easier for auto and truck makers to install traction control in the factory.
These clear advantages are quite significant and far outweigh any possible disadvantages to ABS technology. The short list of disadvantages would include:
*Stopping time inconsistency. Some drivers report that the amount of time required to bring their vehicle to a full stop is relatively unpredictable because of ABS technology.
*Difficulties on gravel surfaces. Though anti-lock brakes do enhance safety and vehicle control for the majority of road conditions, they can on occasion make braking a bit more challenging when driving on gravel.
*Maintenance. There might be some minimal Batavia Brake Repair needed for anti-lock brakes, like periodic sensor checks and possible sensor replacement. However, this kind of maintenance is typically minor unless you regularly drive in extreme weather conditions.
In conclusion, this list of benefits and drawbacks is fairly lopsided: for whatever small disadvantages there may be to ABS technology, the advancements in safety and brake control are much more significant.
Basically, we suggest that our customers with ABS-equipped vehicles keep close track of manufacturer's suggested maintenance schedules to sustain reliable brake function. Generally, this entails an inspection of the vehicle's wheel sensors. Our trained auto care pros can provide this important service for you and complete any needed repairs at very affordable rates. To schedule Batavia Brake Repair, get in touch with the team at Dazzo's Auto, Towing & Recovery today!