Established in 1993, Dazzo's Auto Repair employs technicians that are confident in their abilities, and are Certified by ASE in all areas of car, light-heavy duty truck, and SUV repair. We believe in "Quality Service by Skilled Professionals" and will gladly give estimates upon inspection of your vehicle. We've based our entire business upon a quality model. For the all of these years, we have worked hard six days a week to serve and help every customer to the best of our abilities.
Great Customer Service

ASE Certified

Same Day Service for Minor Repairs and Maintenance

Best Quality Parts and Fluids

We Are Down To Earth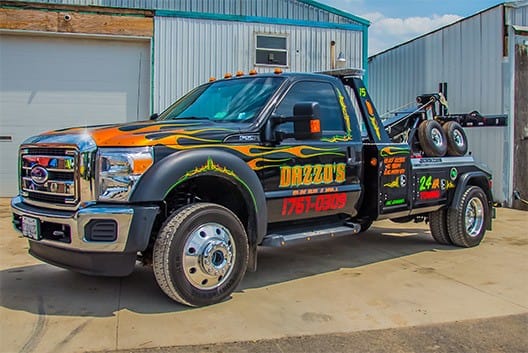 First, we'd like to say thank you for considering Dazzo's Auto Repair for your auto repair and maintenance. Our staff realizes that you have many choices today for auto repair and we are grateful that you are looking into our shop. There are many auto repair shops in Batavia for you to consider, so the real question is "Why should you choose Dazzo's?"
Today's Auto Repair is a much different business than it used in the past. Cars are much more complicated, controlled by computers, and require advanced technical tools to diagnose and repair.
At Dazzo's Auto Repair in Batavia, we have dedicated our business to being highly qualified in many ways:
Here's The
Good Stuff

. Reasons Why You

Should

Choose Us.

Yes that's right, we're going to tell you why!
Great Customer Service
Our staff knows how people should be treated. We regularly discuss customer satisfaction and work hard to ensure your experience with our shop is pleasant.
ASE Certification

All of our automotive service techs are either ASE-Certified Technicians or ASE-Master-Certified Technicians. You can count on us!
Great Customer Service

We realize the importance of having transportation. So, we make every effort to get your car back to you as soon as possible.
Great Customer Service

While many shops cut corners to increase their profits, we don't sacrifice your safety and peace of mind with inferior products. We use the best!
Contact Us
Contact Us Today
Get started today by clicking the button. We offer auto repair & maintenance, towing and much more!
Contact Us